The Feature & Follow is hosted by TWO bloggers, Rachel of Parajunkee's View and Alison of Alison Can Read.  Each host will have their own Feature Blog and this way it'll allow us to show off more new blogs!  The goal is to increase blog followers and make friends.
This weeks question is an activity:
You Are It! We are playing #FF tag this week. Comment on as many blogs as you can, even if they aren't participating in #FF. Just say Happy #FF! At the end of your comment. Keep a running total if you want and update your post with it. The bigger the number the more impressed we will be!
To celebrate our #FF tag grab the ridiculously glittery graphic Parajunkee made!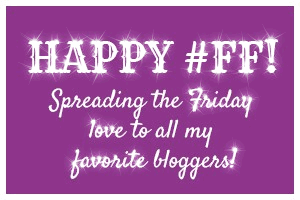 My comment tally: 21
I recently moved from Blogger (which I did the transfer all by myself) so I am hoping I set up the transfer feed correctly.  Just to be safe please follow on Bloglovin =)

Related Posts