Saturday's Series Spotlight is a weekly post in which I'll select a series to showcase.  It will be a series that I've enjoyed or plan to start reading.

This week's Saturday's Series Spotlight is :
by A.G. Howard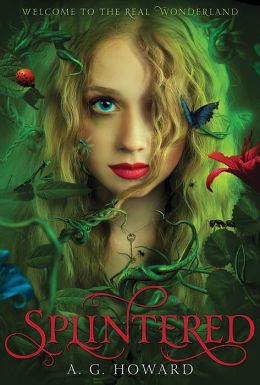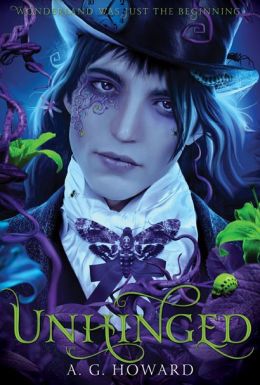 Splintered (Splintered #1) overview from Barnes & Noble:
This stunning debut captures the grotesque madness of a mystical under-land, as well as a girl's pangs of first love and independence. Alyssa Gardner hears the whispers of bugs and flowers—precisely the affliction that landed her mother in a mental hospital years before. This family curse stretches back to her ancestor Alice Liddell, the real-life inspiration for Lewis Carroll's Alice's Adventures in Wonderland. Alyssa might be crazy, but she manages to keep it together. For now.
When her mother's mental health takes a turn for the worse, Alyssa learns that what she thought was fiction is based in terrifying reality. The real Wonderland is a place far darker and more twisted than Lewis Carroll ever let on. There, Alyssa must pass a series of tests, including draining an ocean of Alice's tears, waking the slumbering tea party, and subduing a vicious bandersnatch, to fix Alice's mistakes and save her family. She must also decide whom to trust: Jeb, her gorgeous best friend and secret crush, or the sexy but suspicious Morpheus, her guide through Wonderland, who may have dark motives of his own.

Why did I select this series?

For today's selection I chose a series I haven't read.  This week I visited other blogs for their Waiting on Wednesday and I saw a lot of great books.  But Unhinged caught my eye!  It is scheduled to be released in January 2014 and I was drawn to this book because of the beautiful cover.  I've always loved Alice in Wonderland, so a twist on the classic sounds interesting!

Should I read Splintered? Let me know what you think!!
Related Posts